FRIENDS- A TV Sitcom with just the right amount of comedy with the perfect combination of Romance. A lot of times FRIENDS gave us couple goals.. Let's have a look at the top 8 couples from FRIENDS..
8. CHANDLER AND KATHY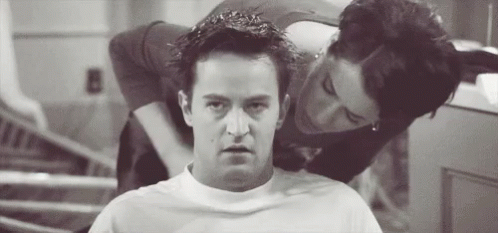 This was the first time we got to see the romantic side of Chandler Bing, and my God, it was just amazing. The chemistry was superb between the two. I put them at no. 8 because it was because of them that we got these two amazing scenes..
7. JOEY AND RACHEL






Even it though it felt wildly inappropriate to the cast and the creators, Joey and Rachel's relationship had some sort of spark that just couldn't be ignored. Maybe it was the charm of Joey or his cuteness, we don't know, but it was enough to put the couple at No. 7.


6. CAROL AND SUSAN






You hate them or you love them. But Carol and Susan are a message to all the LGBT community out there. Their marriage actually made me go "WOW."
5. JACK AND JUDY!
Aren't they the coolest parents? Yes, they are.. Judy saying, "Oh Jack!" is just so romantic. And that's why I put them at no. 5.

4. PHOEBE AND MIKE




Coming to the main leads, I will put Phoebe and Mike at No. 4. This relation was special for a couple of reasons. Firstly, Phoebe and Mike dated for such a short time, but the bond was just so strong that they end up getting married. And secondly, Both were equally crazy.
3. ROSS AND RACHEL
Wonder why am I putting the on and off couple at No. 3. Well, do you remember their first kiss at Central Perk? Do you remember the chemistry and the heat when they were together? Do you remember how everyone went "Awwwwww.." when Rachel realized that Ross was indeed her lobster?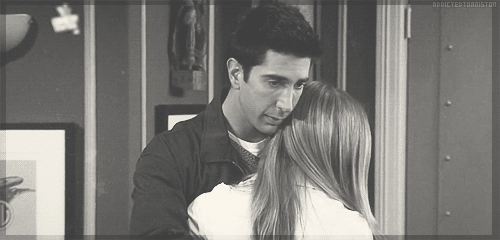 And we all cried at their breakup scene. You know why, because they were perfect together. 
2. MONICA AND CHANDLER
Let the following gifs speak for themselves..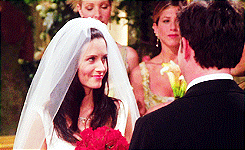 So, who is at No. 1.?
1. JOEY AND CHANDLER
Yes, its J-Man and Chaz at No.1. They were the cutest, sweetest and the most lovable couple on screen. Joey and Chandler have been giving us friendship goals since 1994. They are the ones who prove that no relation could be bigger and better than FRIENDSHIP. They are just too amazing and will always be the best couple on FRIENDS..
And a special mention to the craziest yet one of the most romantic couple of the entire series..